Discussion Starter
·
#1
·
Today, was a very special day.
It was the first time for about 9 years, that the shooting lease has been taken on this moor. As a result of a fire the moor was not a viable proposition, but is now returning to its former glory.
Because I was on new territory, under a new Keeper, and Shoot Owner, I decided to restrict my shots of the dogs in action, I also figured you'll be fed up of seeing my dogs retrieving Grouse by now :wink:
The first picture is of a young dog, Tweed, that belongs to a friend of mine, it was his first day out picking up on the Grouse. Tweed is from one of the last litters sired by FTCH Endacott Shelf, so I'm keeping a careful eye on his progress.
Here he is all bright eyed and bushy tailed at the start of the day.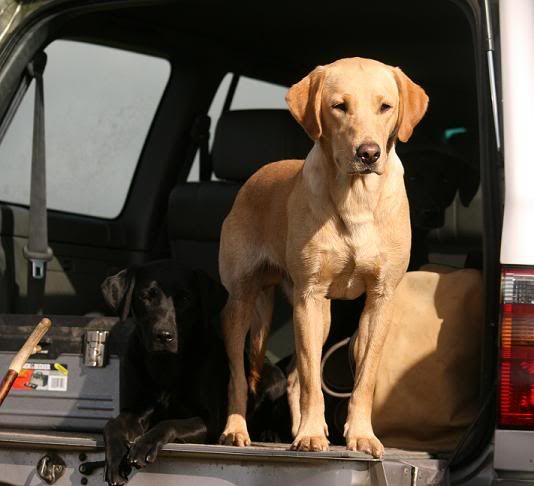 The day was set fair, you could see for miles.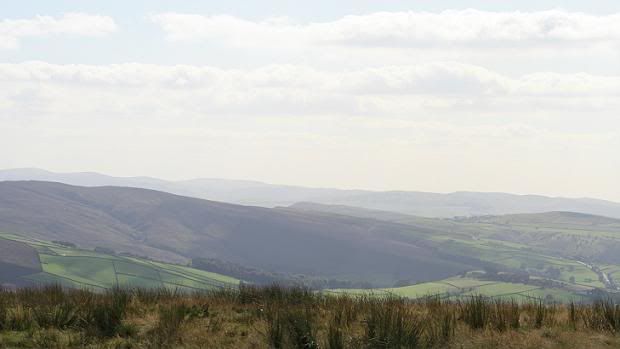 Couldn't resist slipping a picture of one of my dogs in, here's Sonny. The full crew today was Indy, Sonny and Spike.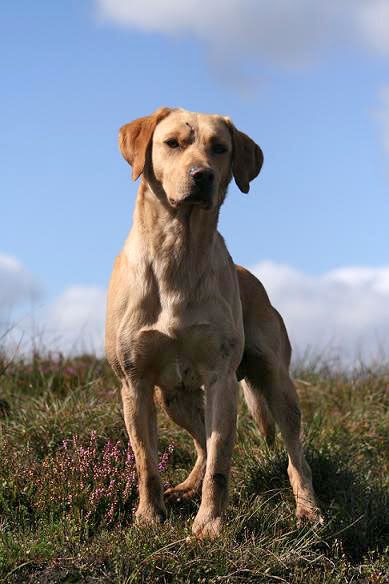 I've decided to set myself a new challenge, following on from the Curlew pics earlier in the year, we are now going for Grouse in flight pics.
A tad trickier methinks, here are the first efforts.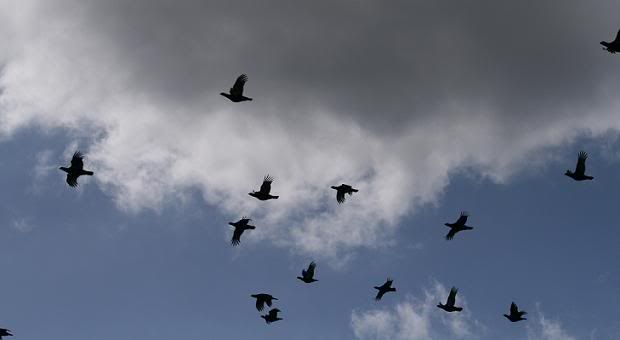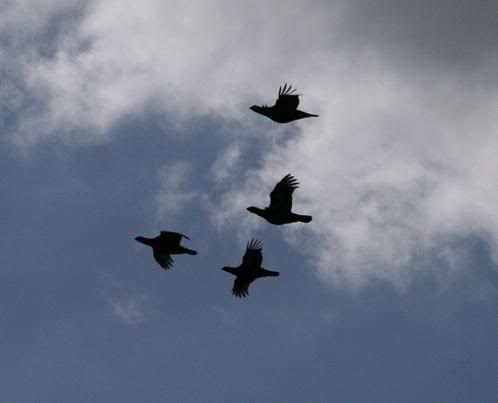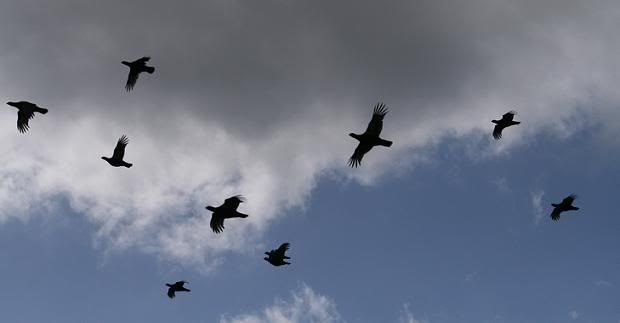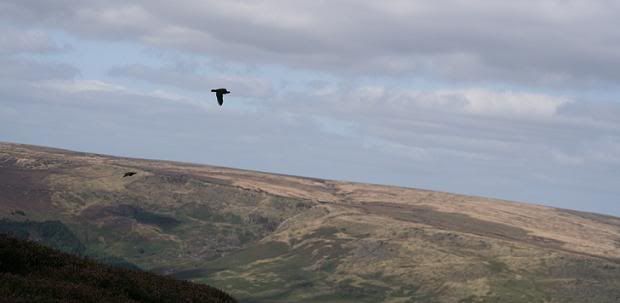 So we wended our merry way to lunchtime, which the guns decided to take al fresco, by the old shooting lodge, which is in the process of being restored.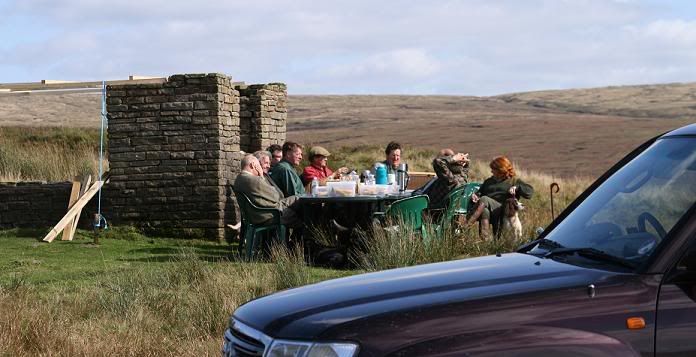 Here are some of the other dogs, at lunchtime.
Milo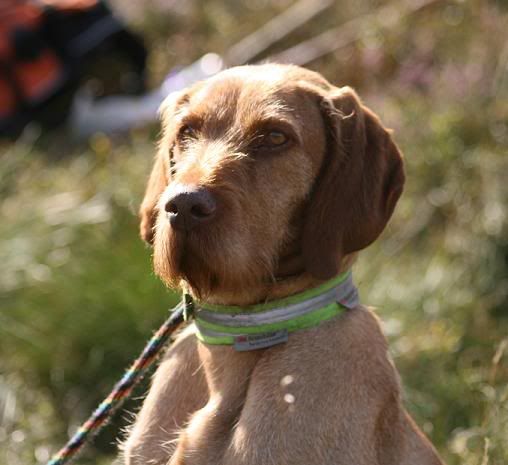 Ekko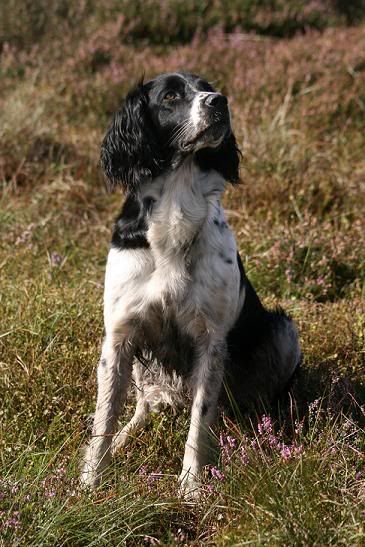 Some dogs think lunch is a waste of time, Jess is one of them
And here's my mate Tweed again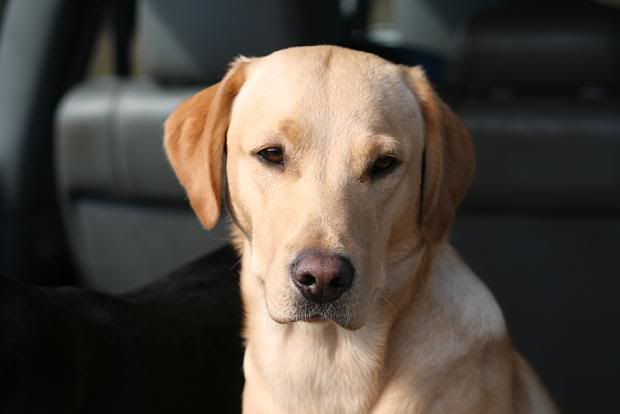 The Guns were hoping for a 40 brace day, and we had 59 brace at lunch, so we had done very well.
One drive after lunch, and we finished with 67.5 brace, everyone was very pleased.
Tweed was very tired after his big day out
As were his sister, and his mum.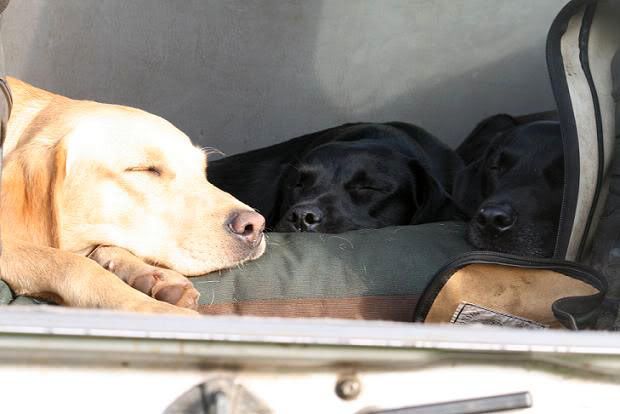 It really was a pleasure to be out on such a lovely day, and to see the moor in such good fettle.
Andrew