Discussion Starter
·
#1
·
I thought i'd do a separate post as a few people have been saying they missed the Polly intro but no you didn't i didn't ever do one so here it is.
I have had Polly 9 weeks and 1 day today! She is an ex-breeder from Many Tears....around 3 years although i am pretty sure she is more likely to be around 2 years! Definately more puppy like.
She came home on fostering terms...however i wanted her to be all mine from the start.... i am not a fosterer!......but i had to win over those i live with first hehe. Crafty but us dog people always have a plan to get what we want when it comes to dogs!
She was known as Seldom on the website. She was handed in 2 days after she had given birth to a single dead pup. She also had Mange (demodex) and had a very bald bum those at the GT in rendlesham will remember. Her ears were terrible too.
Her ears were the first thing i noticed about her.....i was at many tears helping out when she arrived at the centre and i went into the van to say hello to her.... her physical appearance and sweet character upset me and i then deliberately disappeared at bath time as i didn't want to become attached.......previously i had been unloading dogs and bathing.
She has settled in perfectly.... i haven't had any problems from her. Her coat has grown back now around her back end and is generally looking sooo much better.
Second day of being home and camping:
This one shows her baldy belly:
Taken about 2 weeks ago: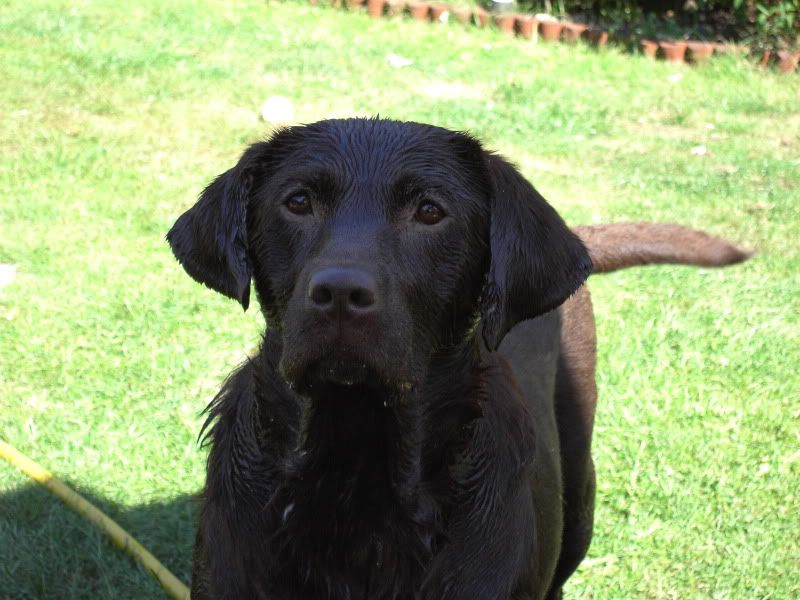 This pic shows the hair growth on her back legs...shes on the right: