Discussion Starter
·
#1
·
Some, well quite a few, photos of the boys today.
I started off with some steadiness training with young Wylye. His first time round pens with pheasants and since he'll accompany me lots, really important to get this bit right!
So we did some off lead heelwork (notice lead wrapped round, just in case!). He was very good bless him.
Some sits and stays whilst a naughty loose pheasant was running round the outside of the pen (out of shot) and he was again nice and steady although I think it took some will power!
After a while, he really settled down well with the others whilst we did a fwe minor alterations to some pens.
For being such good boys, the three of them, we then let them have 'time off' away from the pheasants, which they enjoyed a lot. Wylye took out all his pent up energy on Barney (who didn't seem to mind).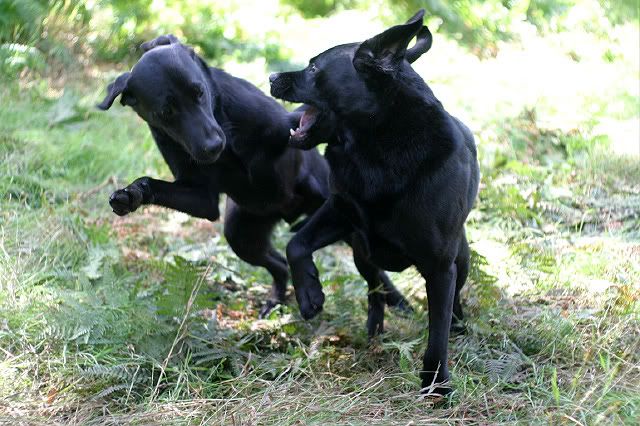 Lots of fun in the water on this SUNNY *faint* day!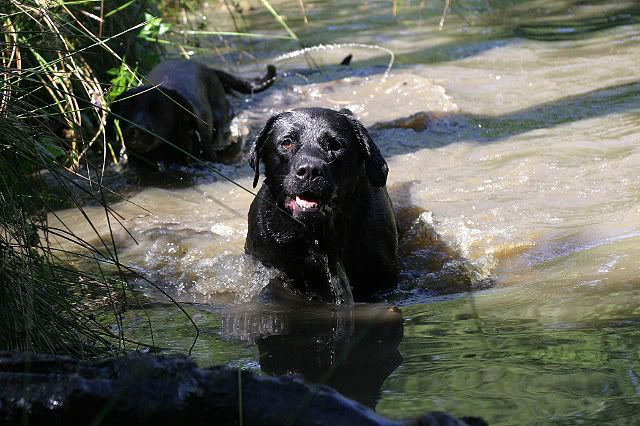 Lastly a bit of jumping from Barney and Wylye (but not Bert, who needed some manual help!)