Discussion Starter
•
#1
•
I had to make the most painful decision and have my eldest baby put to sleep on Friday evening. I haven't posted this sooner, because each time i've tried to type this, i've ended up in a tearful mess. So deep breath and here goes.
Trudi was my gorgeous pure white cat. He was almost 19 years old.
He ended up with heart failure, problems with his kidneys and a stomach tumor. My little boy was in pain, and i had to be brave and do what was best for him. So we called out the vets and he fell asleep in the comfort of his home, here, with myself and daddy beside him. He was very peaceful and slipped away at 5pm, forever sleeping.
I got trudi when I was 7 years old. Being nearly 25, I can hardly remember a moment of my life without him. Loosing him has been one of the most painful experiences, and if i'm very honest, i'm finding the loss extremely difficult to cope with.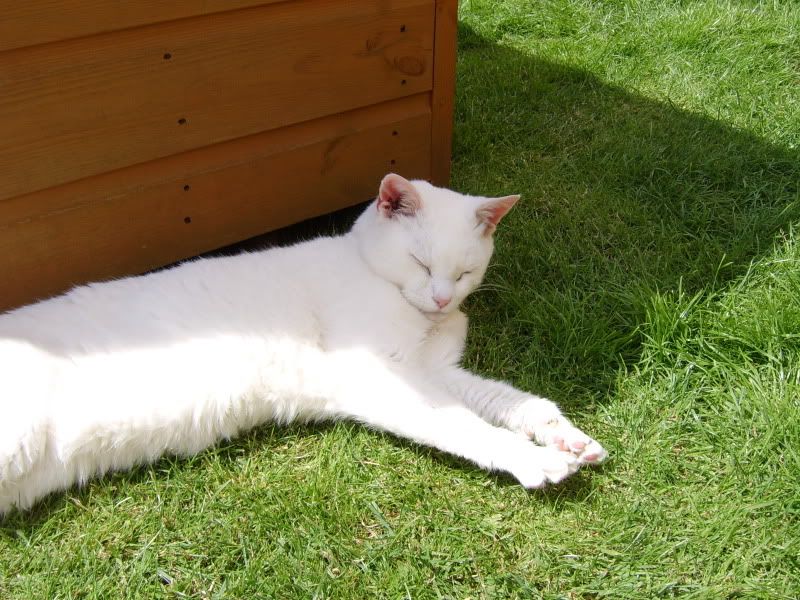 This poem is for you Trudi
God looked around His garden and found an empty place
He then looked down upon the earth and saw your tired face
He put His arms around you, and lifted you to rest
God's Garden must be beautiful, He always takes the best
He knew you were suffering, He knew you were in pain
He knew that you would never get well on earth again
He saw the road was getting rough,
And the hills were hard to climb,
So He closed your weary eyelids, and whispered "Peace be thine"
It broke our hearts to lose you, but you didn't go alone,
For part of us went with you, the day God called you Home.
Always in our hearts, we love you trudi.
Now you can lie in the sun forever, pain free.
x x x