Discussion Starter
•
#1
•
Just got in from some rabbit shooting. I was shooting with the rifle,
and of course not to forget me little shadow was with me :lol:
It was getting a bit darkish so the picture's didnt come out like i wanted
BUT it does show that men can multitask :lol:
First up was a nice woody-60 yard's
Next it was Mr Bunnie's turn,
Hold on, Just need to get a good grip ov Him.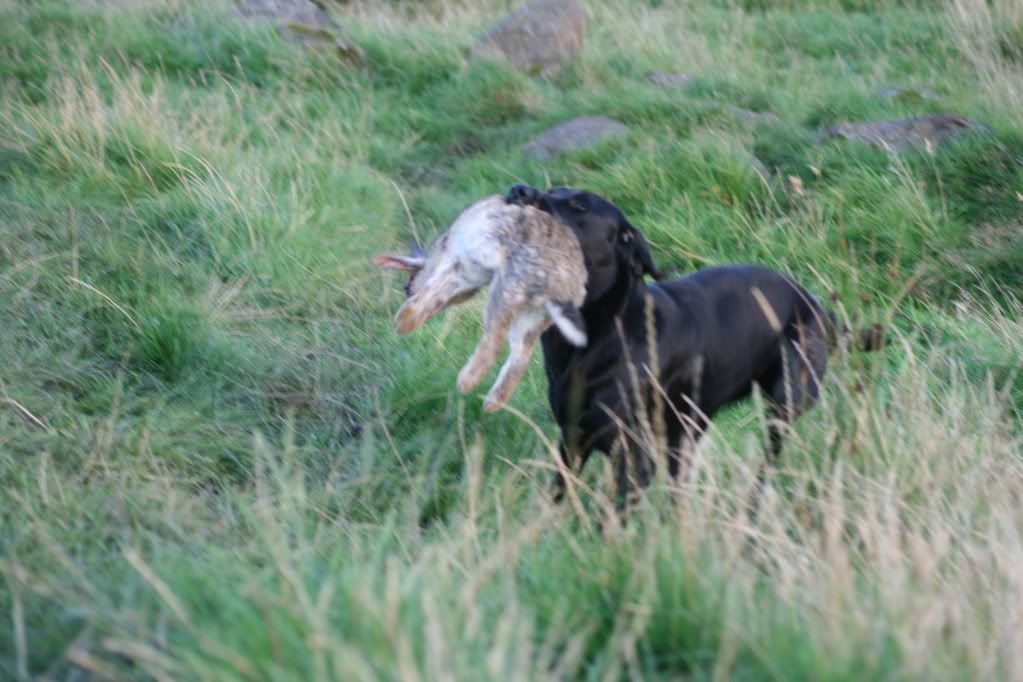 Nice retreive down a steep hill.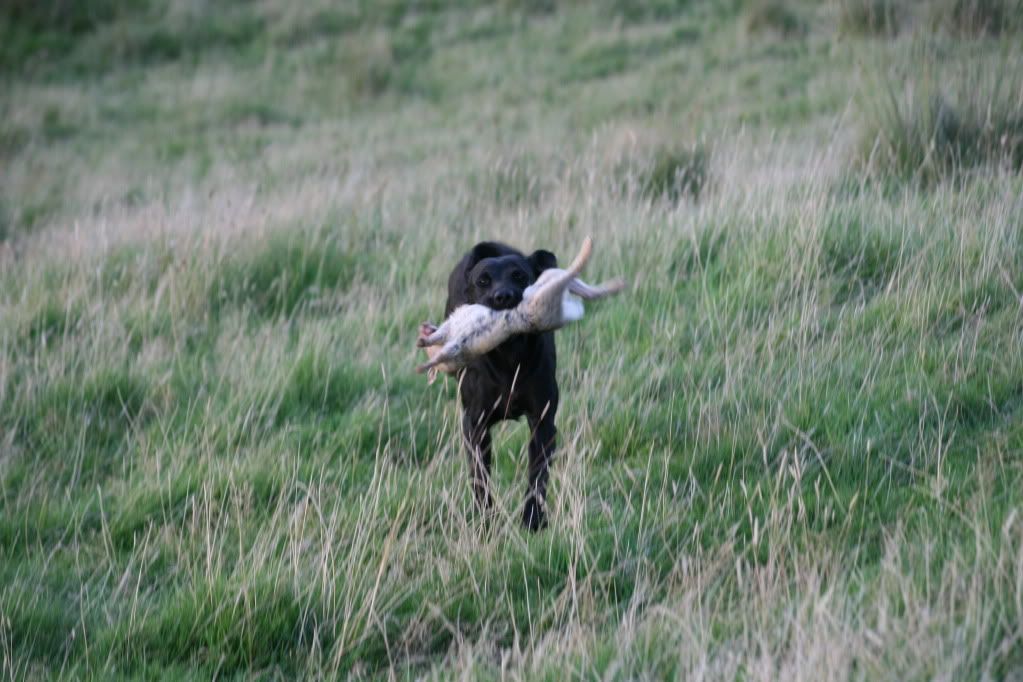 This was the longest retreive of the night, about 200 yard's.
I waited a wee while before sending her so it was a semi-blind :lol:
I was shooting up to the thick forest up the top left with Annie but never
made it that far because i had so much bunnie's 8)
And to top it off a picture of her breaking cover with a bunny
Ended up close to 12, and could barely walk back to the farm with the weight of the gamebag :lol: so decided to call it a night.
Cheer's