Discussion Starter
·
#1
·
That's it - Mousey-Brown has graduated from puppy class. It was a lovely little puppy class too, held at my local veterinary hospital and run by a vet nurse. Mouse had a ball. She experienced lurve for the first time with Walter-Pug when their eyes met across the crowded room on week one, only to have her heart broken when he turned into a bit of a Jack-the-Lad in week 5 and seemed to only want her for one thing ( 8O ) but they seemed to resolve their differences this week and have a date lined up down the local playing field next week!
Mouse has done me proud too, and has been a bit of a star throughout. It was 'fun and games party night' this evening as it was graduation night and oh dear.....where on earth did my latent competitive streak appear from?!! Mouse and I were in it to WIN! Nobody loves a looser..... who ever remembers the guy who comes second.....go Mousey.....!!!! after bagging the 'Recall Relay', 'The Slalem' and 'The Most Positions in 30 seconds' I realised that everyone had stopped talking to us, so I let Mr Becs take over for the final Baby-Agility Game (where he came second....SECOND!!!! BIG FAT LOOSER!!!!)
And calm.........!
Mouse has still got her weekly gundog class but I think I'm going to start taking her to the dance and clicker-training class now that I used to take Ida too, as I don't want to stop all the non-khaki-stuff that I enjoy. But I'm feeling blue tonight now that Mouse has reached another milestone and closed a chapter in her Baby-Book!
Enough wallowing! Here are a few photos of Mouse's graduation. Sorry they aren't very good but they were taken by THE BIG FAT SECOND PLACE LOOOOOOO-SER, Mr Becs!!!! :evil: :lol: :wink:
The gorgeous Walter-Pug who, judging by Mouse's expression, still appears to have some making-up to do!!!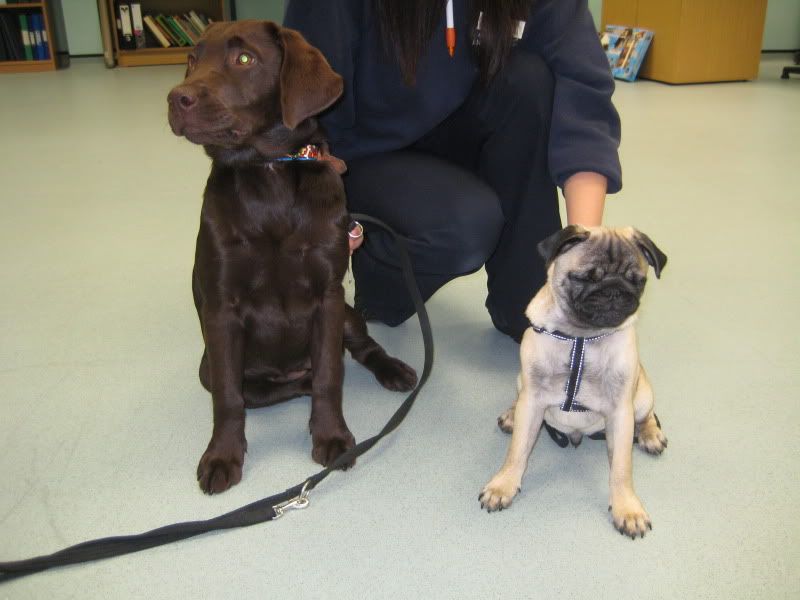 Mouse collecting her rosette and certificate
The Class of 2009!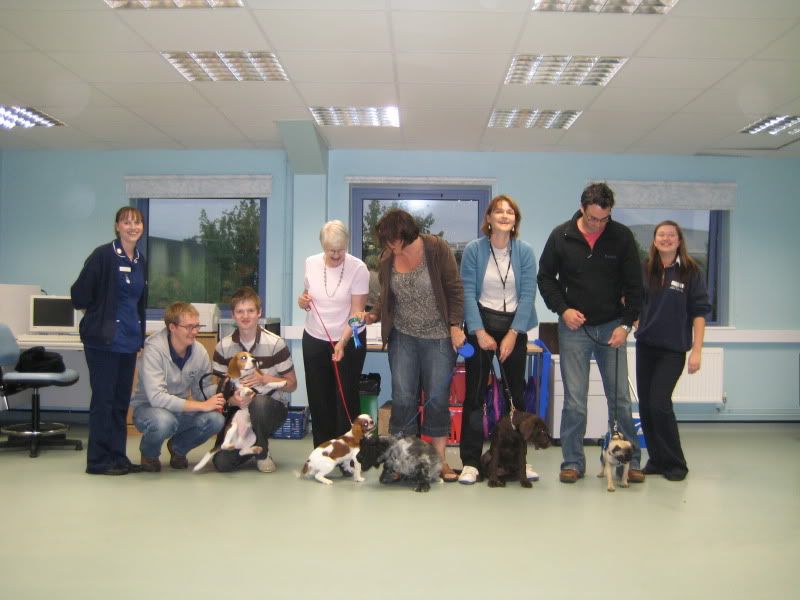 Becs and The Gang