Discussion Starter
·
#1
·
I never seem to post a lot about Jack, maybe because he is such a steady soul, a PAT dog who brings joy to many, a member of our family who is a friend to everyone, and greets you with so much joy its as if he has been parted from you for months not minutes.
So as a tribute to my much loved boy and perfect Gentleman...
I own a dog who is a gentleman;
By birth most surely, since the creature can
Boast of a pedigree the like of which
Holds not a Howard nor a Metternich.
By breeding. Since the walks of life he trod
He never wagged an unkind tale abroad,
He never snubbed a nameless cur because
Without a friend or credit card he was.
By pride. He looks you squarely in the face
Unshrinking and without a single trace
Of either diffidence or arrogant
Assertion such as upstarts often flaunt.
By tenderness. The littlest girl may tear
With absolute impunity his hair,
And pinch his silken, flowing ears, the while
He smiles upon her–yes, I've seen him smile.
By loyalty. No truer friend than he
Has come to prove his friendship's worth to me.
He does not fear the master–knows no fear–
But loves the man who is his master here.
By countenance. If there be nobler eyes,
More full of honor and of honesties,
In finer head, on broader shoulders found,
Then have I never met the man or hound.
Here is the motto on my lifeboat's log:
"God grant I may be worthy of my dog!"
ANONYMOUS.
From this..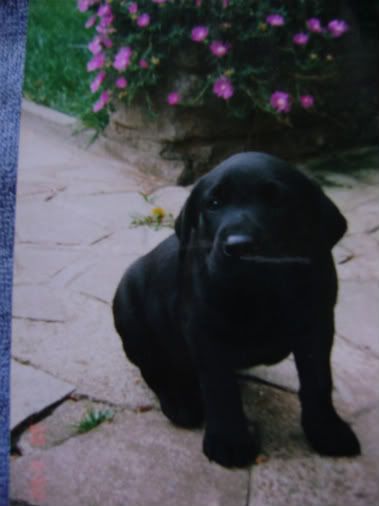 To this...