Discussion Starter
·
#1
·
The gang of three plus Elvis are now just over a year old, so the time has come to start pushing them along a little bit in their training.
We were out rabbiting today, we hunted the older dogs over the ground and cleared the rabbits.
We then let the youngsters hunt over the same ground that had all kinds of interesting scents, which would really get their hunting instincts kicking in. Of course there is always the possibility they will come across a rabbit or two that the older dogs have missed. Keeps the handler on his toes :wink: :wink: :wink:
As I hope you can see from these pictures, they really are starting to look the part, hunting with real drive and style. But the thing that shines through more than anything else in these pictures, (to my eyes anyway) is just how much the dogs are enjoying themselves.
First up is Izzy (Lowforge Caitlin) a very flashy eye catching young bitch, if we can keep her in check she could do very well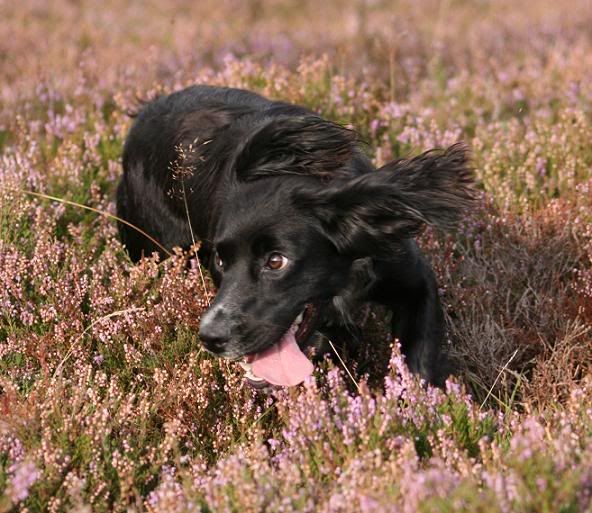 Next up is Elvis, (Trinjack Twister of Lowforge) he really is a very exciting young dog, got my fingers and everything crossed for this lad.
I just love this photo, it really captures everything about him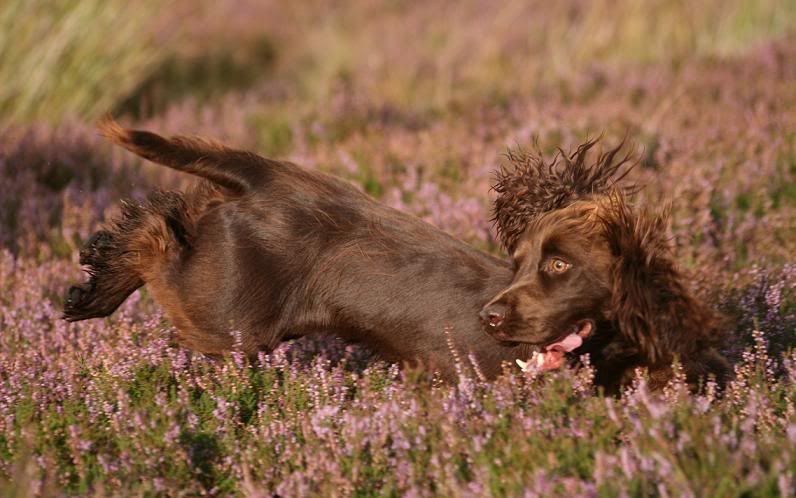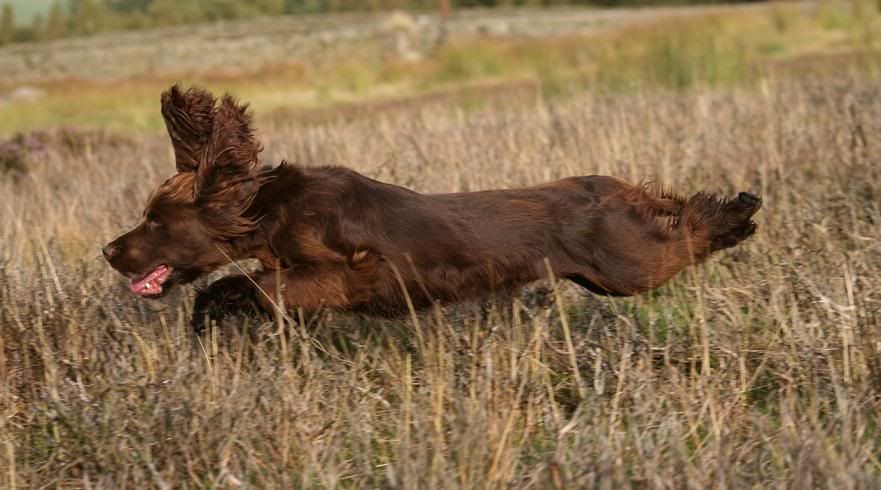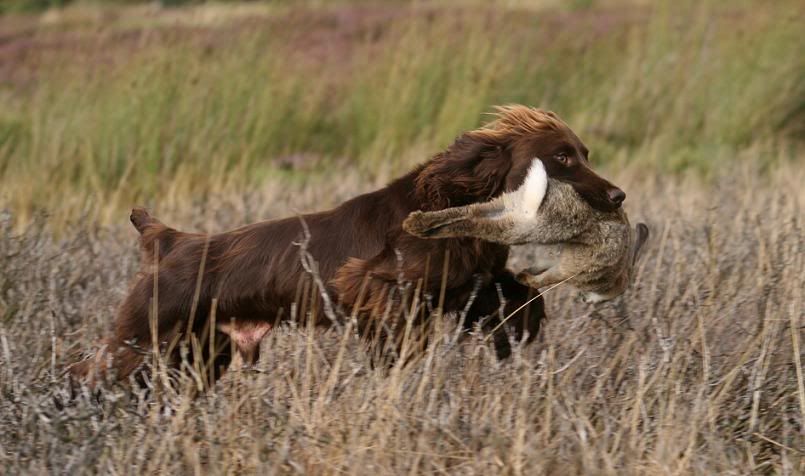 This is Spider (Lowforge Cormac) not only is he the physical double of his father Spike, he's proving to be just as much of a challenge to train :roll: A very soft and gentle dog, with a stubborn streak a mile wide, what a combination!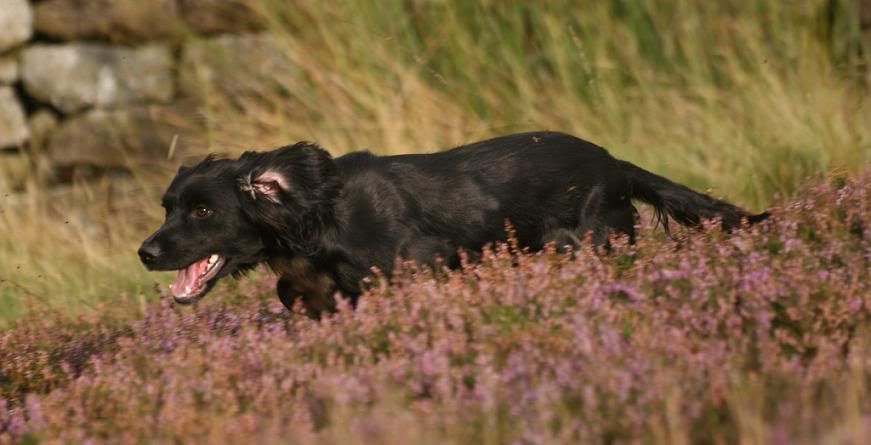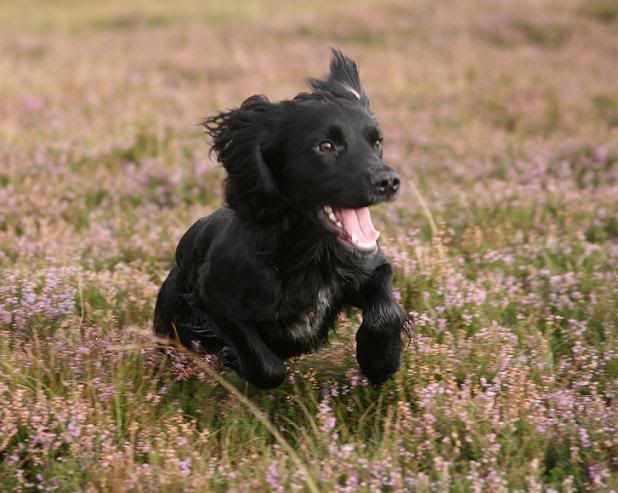 Finally, and definitely, last but not least, is Oona (Lowforge Colleen); she really is a little madam, but her character is such that you can't but help be completely besotted with her, and doesn't she know it!!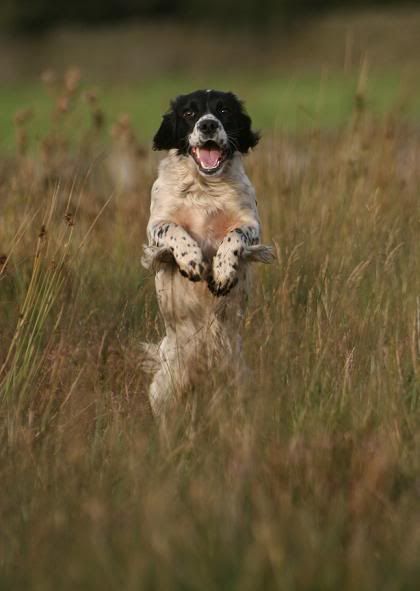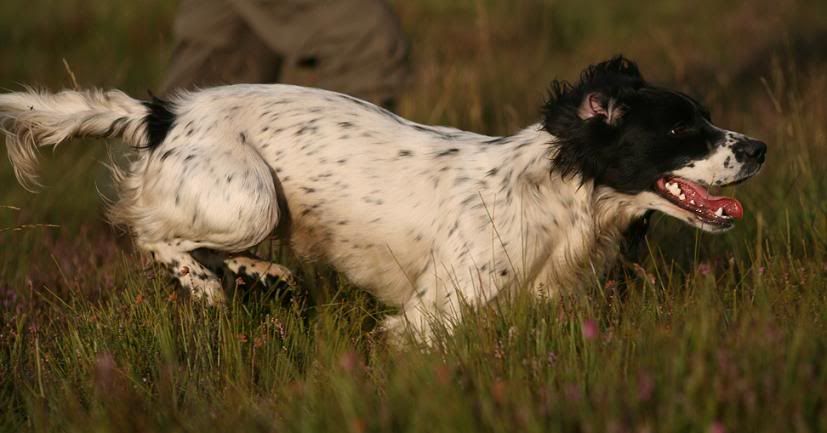 And finally, a picture to prove that she can sit still, if only briefly :lol: :lol: :lol:
Andrew