Discussion Starter
·
#1
·
Can't believe Roxy will be one tomorrow!
Where has the time gone!
I have to go to a team building day for most of the day tomorrow :x so thought I better post this tonight!
A year ago we didn't even know what an absolute joy this gorgeous dog would bring to our lives
I would also like to thank you all for all the brilliant advice I have received on here,
like when she ate my daughters Chocolate orange :lol:
that was an expensive vet bill 8O
advice on food and poos
I haven't posted so much lately, busy bee that I am with my new job,
but always manage to have a quick browse now and then and shall be renewing my subscription soon.
I couldn't manage without your reasurance
Would also like to wish Oscar a happy first birthday (Sugarfoot) born the same day but not related, we have compared their growing and antics over the year
So to Roxy and Oscar
HAPPY 1st BIRTHDAY
now for some pics
(rather a lot
)
Puppy Porridge - 3 weeks old
Getting bigger 5 weeks old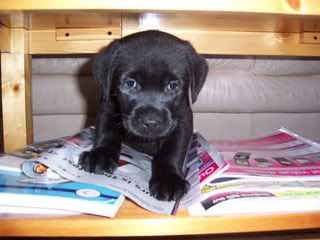 She's home 7 1/2 weeks old
Pink puppy tummy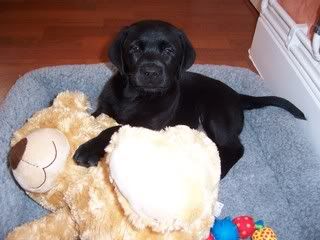 With her teddy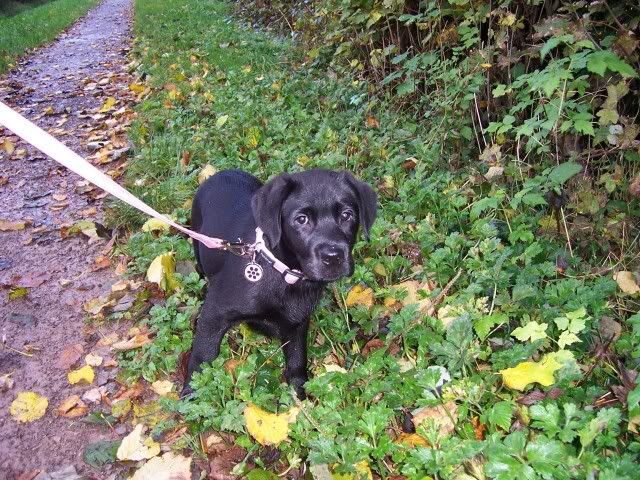 First walk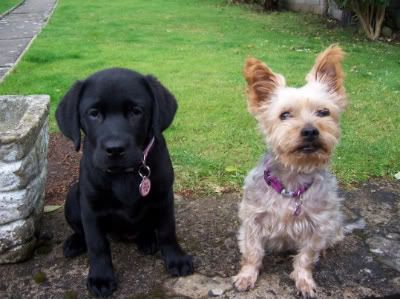 With big sister Pippa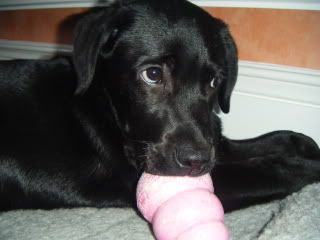 Growing up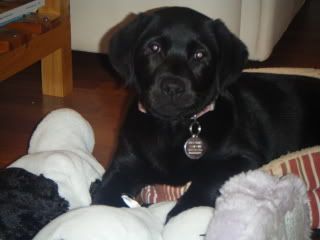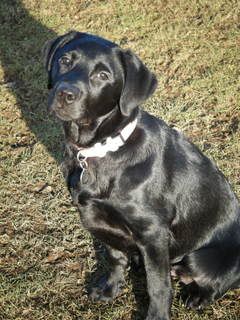 My beautiful girl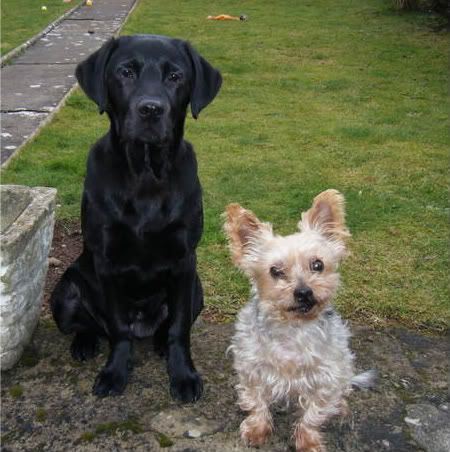 I think Pippa's shrunk :lol: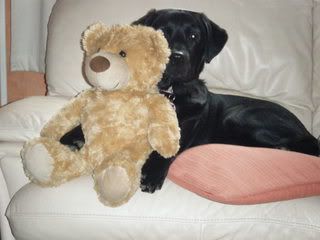 With teddy again!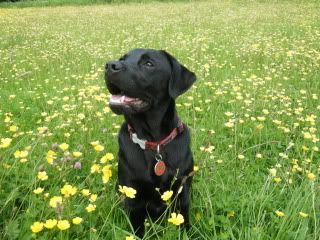 All growed up :lol:
Will be taking some birthday pics tomorrow of Roxy in her new yellow Red Dingo collar
and post them on here as soon as I can,
so more pics to follow :lol: :lol: