Discussion Starter
·
#1
·
I decided to let young Elvis have a run on the Grouse today. He has been doing very well in his training and I thought the time was right to give him a little exposure to the real thing.
Here he is all bright eyed and bushy tailed before the first drive.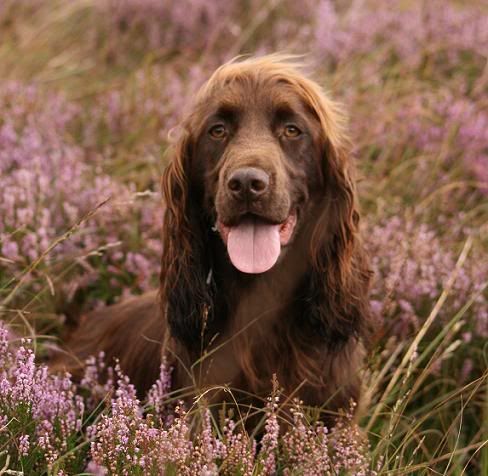 This second picture sort of tells it's own story, here he is before the start of the second drive, looking slightly more serious.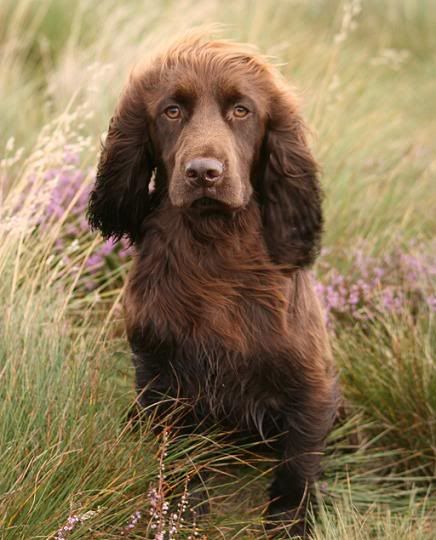 He worked very well in what were difficult conditions for a young and inexperienced dog. We were working a back wind all day and for a youngster this can be very disconcerting, but he got the hang of it.
The high spot of the day was he picked his first grouse, which was very much alive and kicking, when we were asked to help find a bird that wasn't accounted for.
One of the other reasons for taking him out was to get him used to the rough and tumble of a shoot day, such as getting in the back of a Defender with four blokes and six dogs.
Here is our little gang comparing notes at the end of a drive.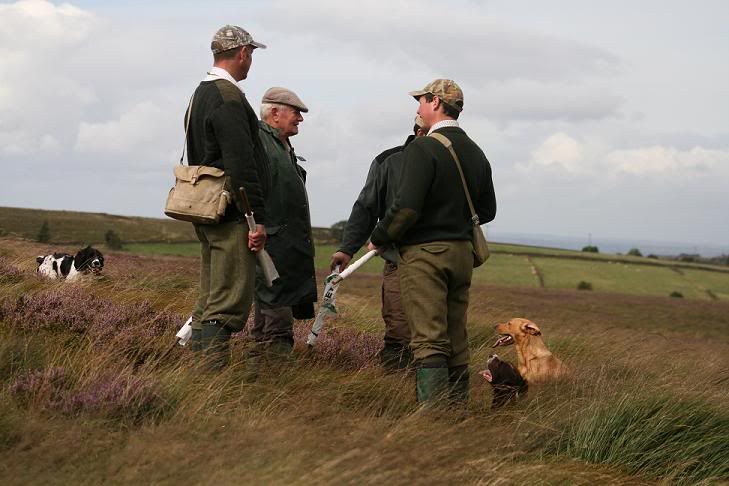 It was another windy day, which gave me a chance to take another scenic picture, this time looking over towards West Yorkshire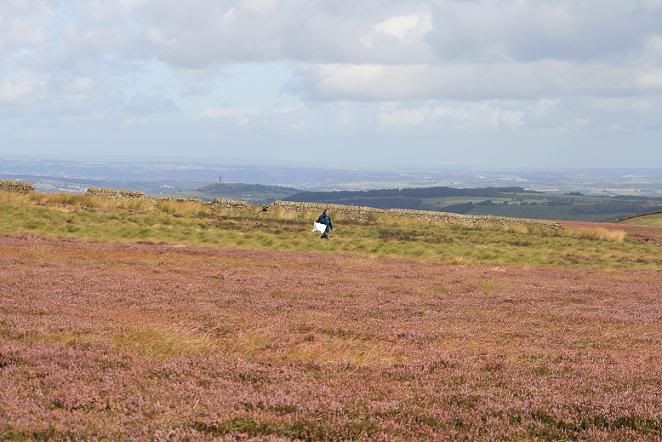 The wind caused some of the dogs a couple of problems, mainly in the ear department.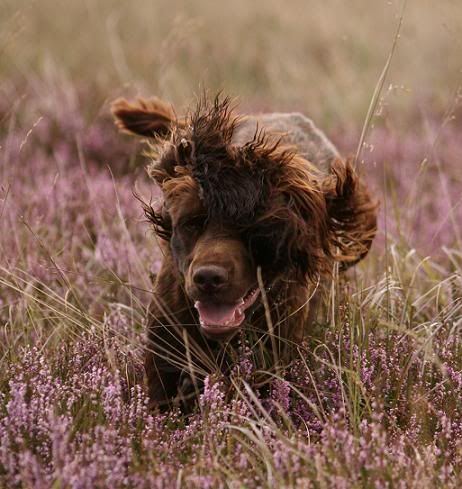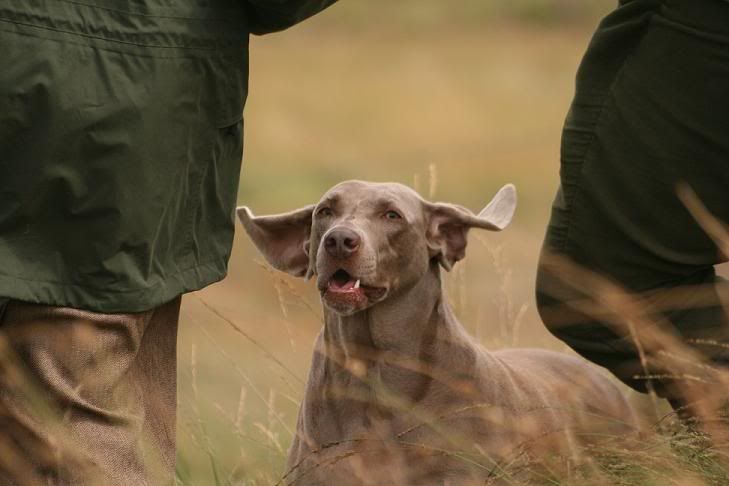 Here's a couple of pictures of some of the other dogs in our beating team.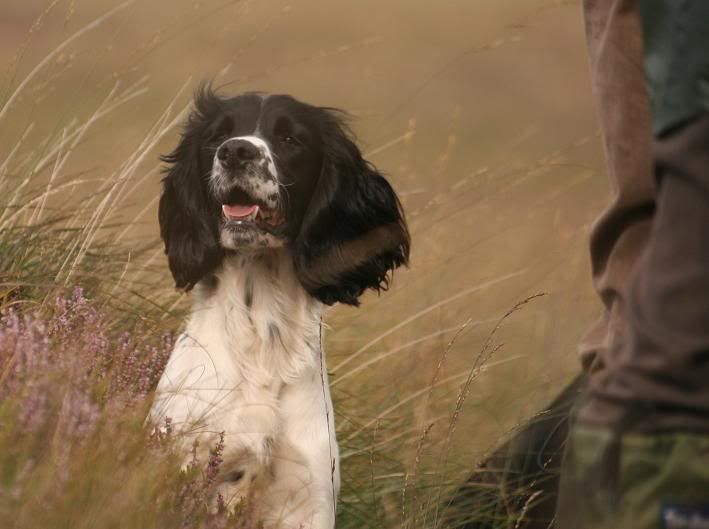 In the afternoon we decided to get serious and brought out the proper dogs, here's Rocket!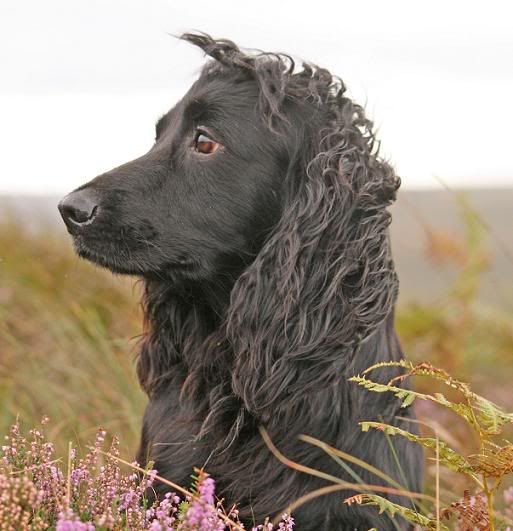 I really like this photo of Rocket, his character shines through, if ever a dog could stick two fingers up, this lad would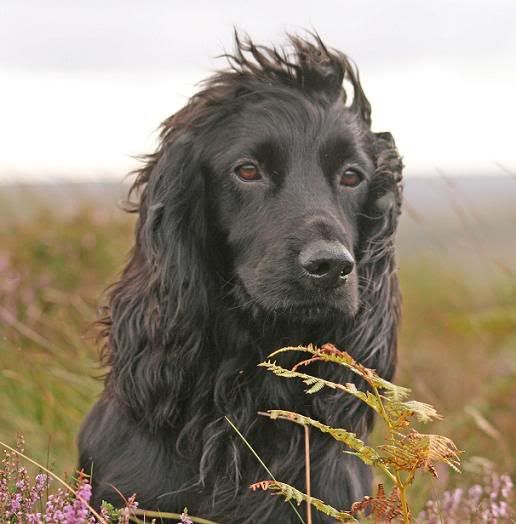 And finally, a landscape view looking back up towards the moor, as I was wending my way home.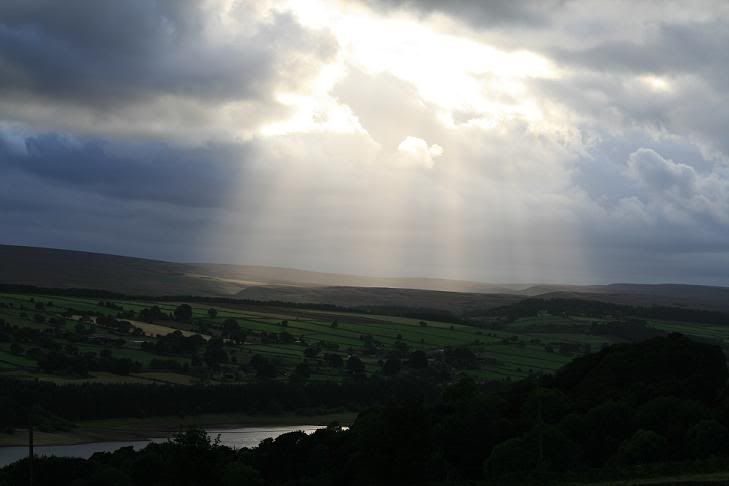 I've got to wait a whole 24 hours before I'm out again on Monday :evil:
Andrew