Discussion Starter
·
#1
·
I felt a bit of a cheat driving to the gorge today, as we'll usually walk there alongside the river, the round walk being about 45 mins total. But I didn't want Corbie's paw to get sore by walking on the rough track, and I knew the gorge would be muddy and soft for him.
So I drove the half mile and Corbie couldn't wait! He was so pleased to get on a proper walk again and have a good sniff.
The river was in full spate due to over 36 hours of continuous rainfall, so the waterfalls through the gorge were very impressive, if very noisy!
Hope you like the piccies.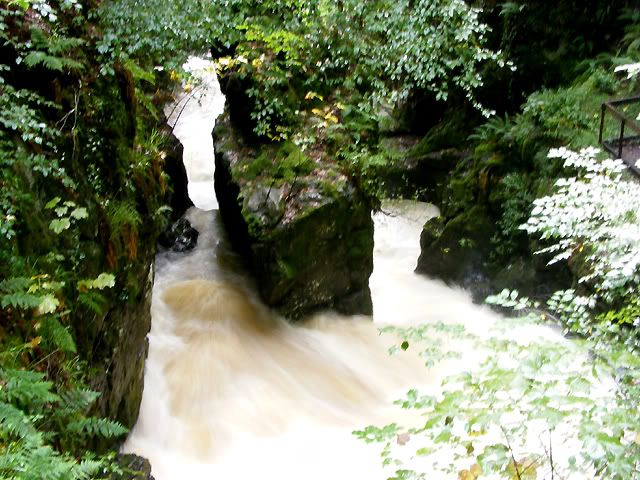 Corbie watching the waterfall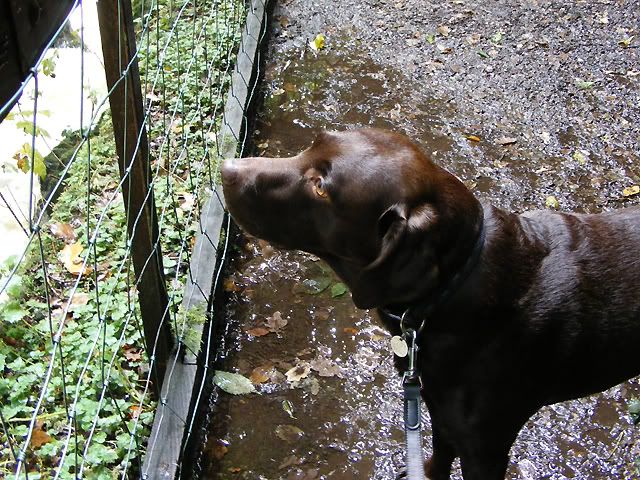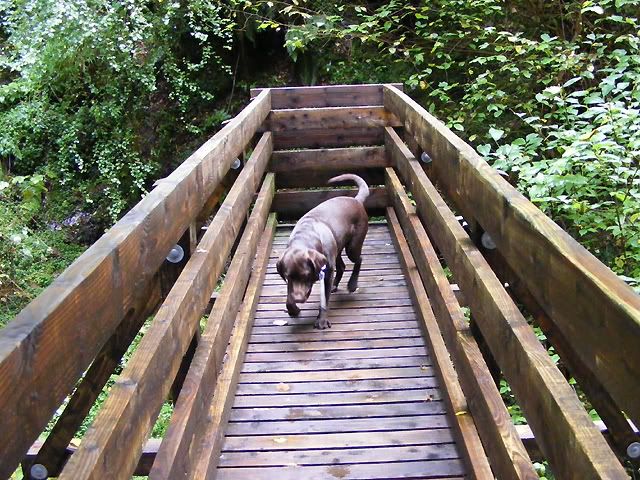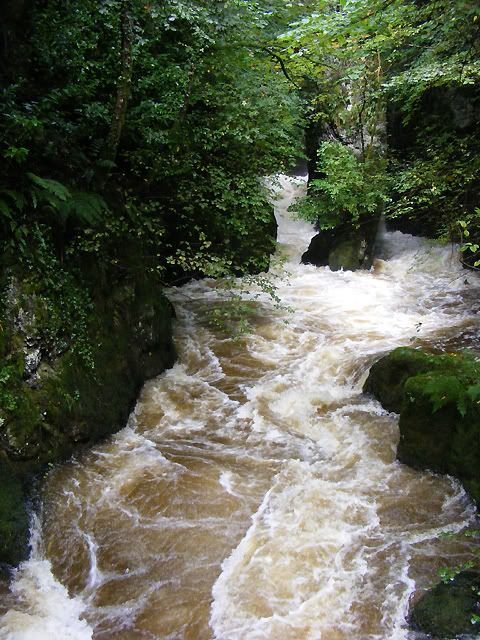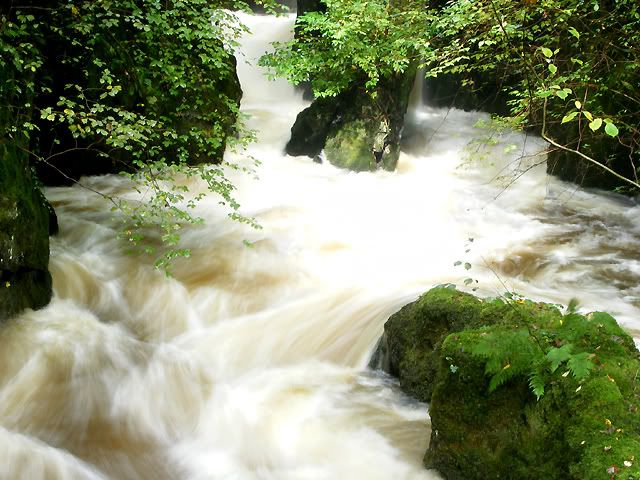 C'mon Mum! Stop taking photos ! :lol:
The double-arched bridge which the road goes over, the gorge drops 80ft below
A very happy pup!
Here's a video if you want to get the full effect of the noise - excuse me shouting at Corbs a couple of times lol
<embed src="http://www.onetruemedia.com/share_view_player?p=9785682c01c71c7fc69d51" quality="high" scale="noscale" width="408" height="382" wmode="transparent" name="FLVPlayer" salign="LT" flashvars="&p=9785682c01c71c7fc69d51&skin_id=701&host=http://www.onetruemedia.com" type="application/x-shockwave-flash" pluginspage="http://www.macromedia.com/go/getflashplayer"></embed>