Discussion Starter
•
#1
•
Well i was looking forward to getting a stretch of my leg's after lazying about all day on xmas. So i was up bright and early at half 8 sorting out everything, I was bringing wee Annie so it would be her first real shoot with me shooting.
The day started slow and was really wet, but because we have such a small shoot its a great laugh, with all the usual characters there.
The first few drive's didnt put up alot of bird's- which made us worry 8)
The drive's before lunch were teaming with woodcock, I mean hundered's.
I was tryin to keep count how many got up and lost count at around 20 8O Anyway's i wasnt really bothering about shooting i was mostly concentrating on my little hound. The first retreive of the day for Annie was a far out woodcock that she lifted turning broadside to me i gave it both barrel's (Which was more luck than skill) After it fell about 50 yards out i sent Her. straight to it but it was a runner- it had managed to get down a ditch and follow it on for 10 yard's . Annie eventually got the line and disapeared for a few second's and re-appered with the woodcock
she delivered to hand which earned her a bonieo. After a Huge flurry of woodcock which could only be descibed as bedlem eveyone headed back to base to defrost and for a few drink's.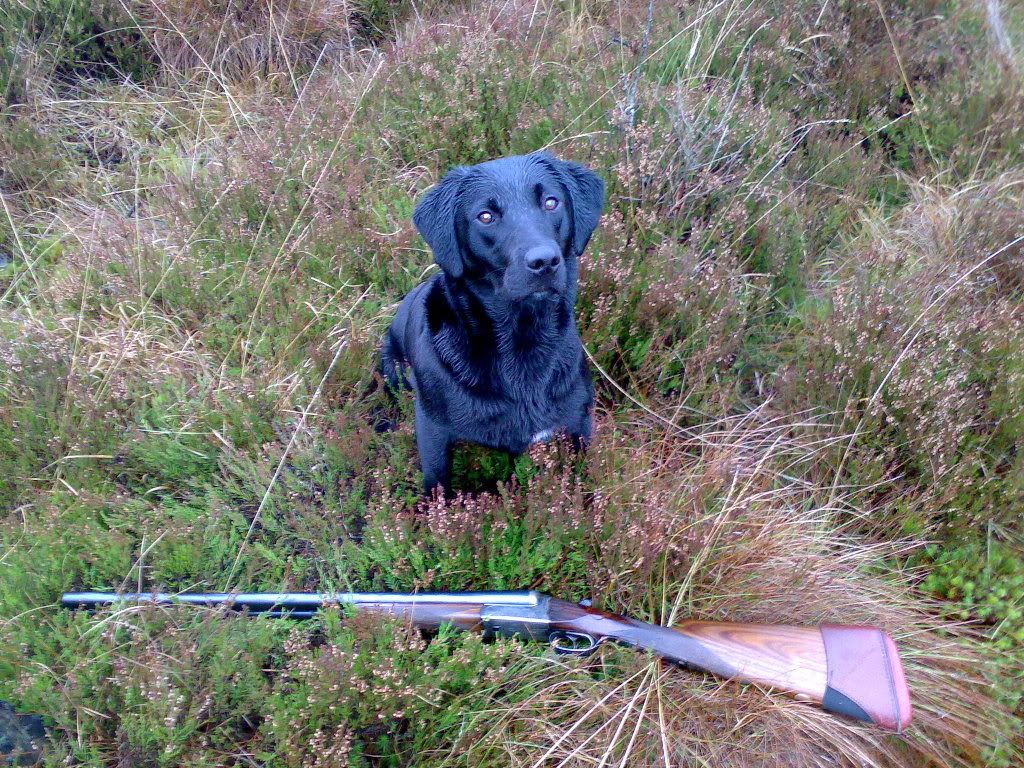 After lunch- And alot of remembering how much we all had missed between us, we headed off for the moor ( which hold's alot more of woodcock and phesant ) Although it is hell for walking and trying to beat on. The first few shot's were a double left and a right from big Davie (not alot get's past him with his 20b 8) ) His Chocolate lab was the top dog towards the end of the day. I also got a high Hen bird which was going like a rocket. I didnt send Annie for it to make sure she was steady and not running in. There was another new dog up today- it was a cross between a german short haired pointer and a springer- A Sprointer :lol: (made me chuckle) anyway Annie wiped his eye when he refused to retreive a hen later on in the day.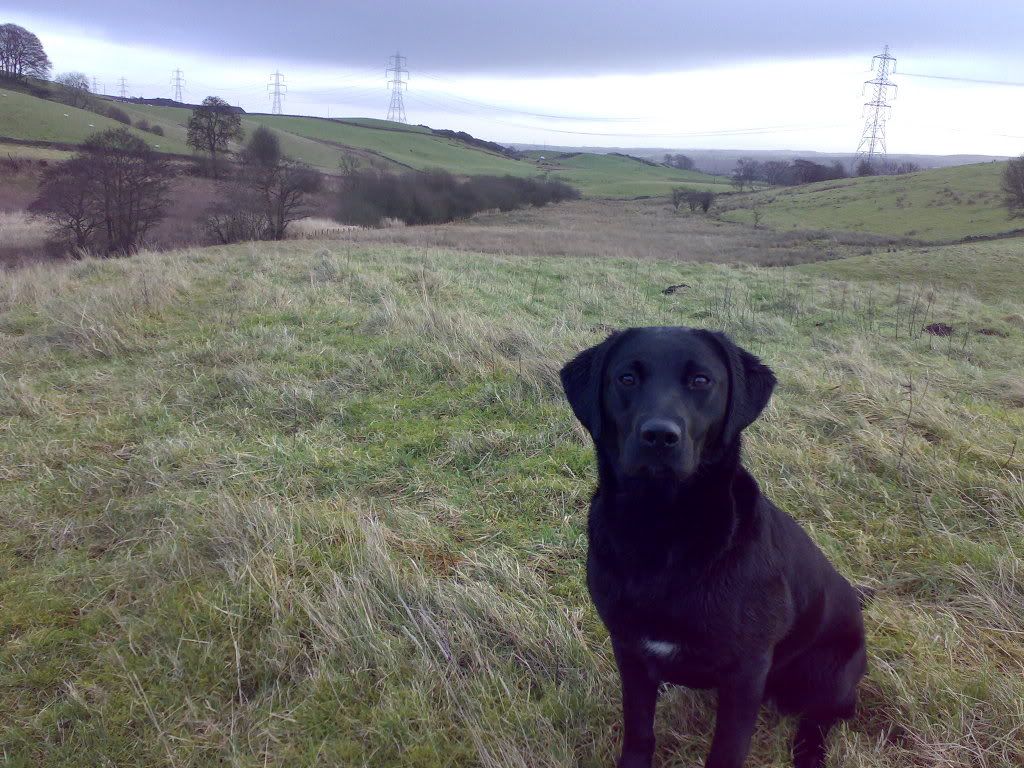 Annie also pegged a cracker of a cockbird, during a drive when she was in heel got a whiff of him and pegged him :?
Sadly i had to dispatch him because he was very poorly from a wound on his back- Probaly old foxy :evil:
We had a wee young lad who was dead keen on everything and Will be our Future GameKeeper!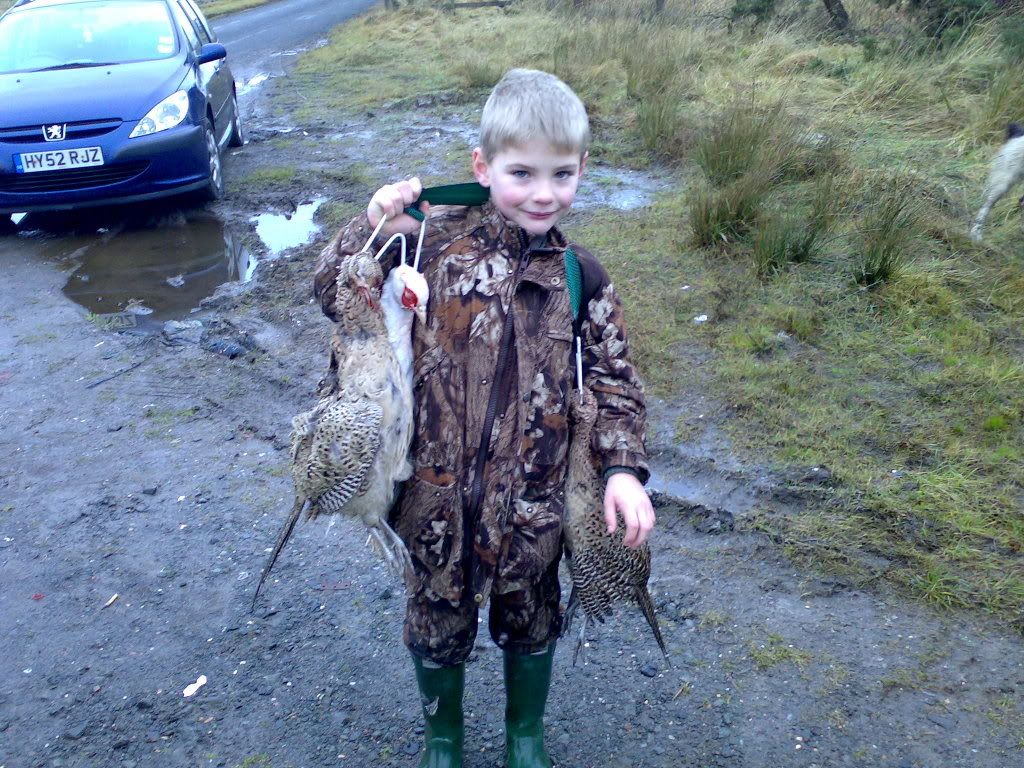 End bag 27 pheasant and 3 woodcock
Me giving her a kiss for her good work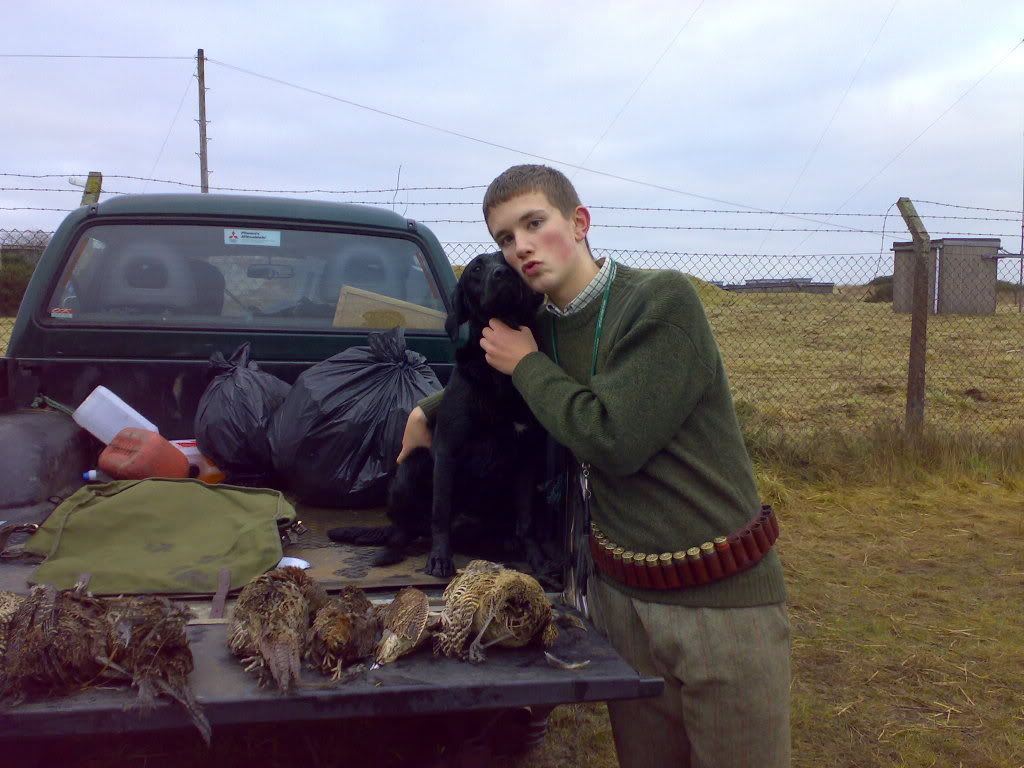 Posing with the final bag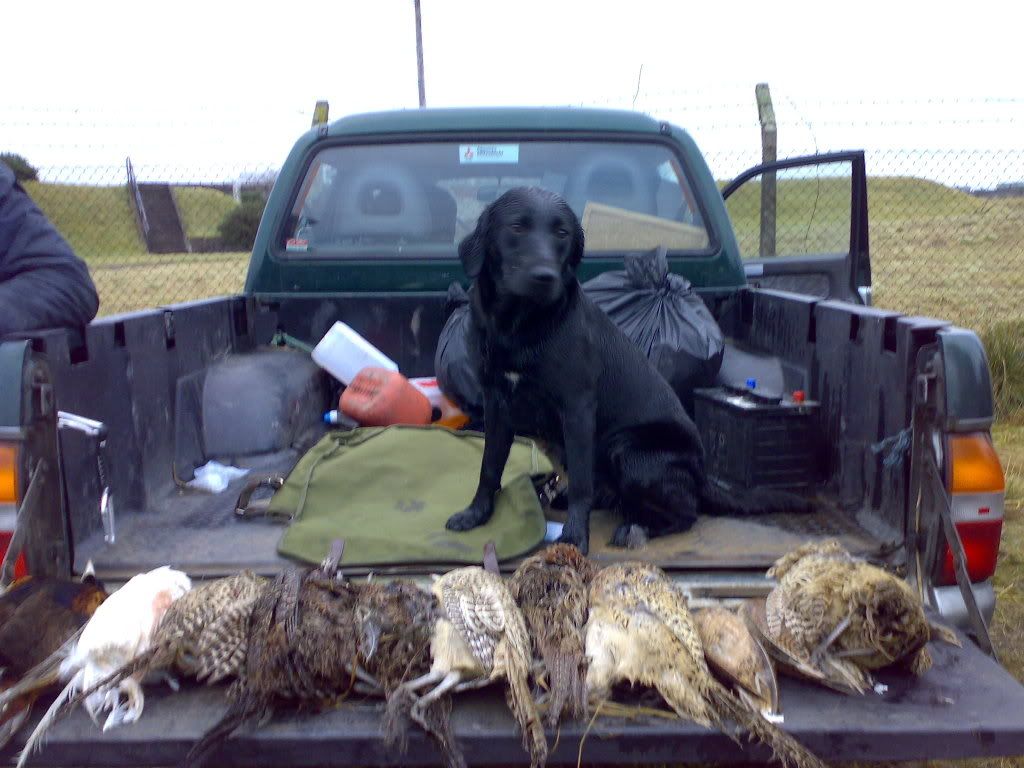 Tis was a great day.
Annie was brilliant and made me really proud- what more can you ask for?
Thank's for reading and looking,
And Have a happy new year
(hopefully by then Annie will have woken up :lol: )
Cheer's
Lewis