Discussion Starter
·
#1
·
Jake!
Jake had been looking for a home after being in kennels for a few months. His details were posted on a dog rescue forum by myself on behalf of Labrador Rescue South East & Central.
Despite a few enquiries, there seemed to be no real interest in him, possibly because he is 8 or maybe because he is blind. He lost his sight due to PRA and has been blind for about 18 months.
Every time I added to his post, or checked to see whether anyone wanted him, I got a little bit more tempted despite hoping to get my 'dream' dog, an oldie yellow Lab So, after several days of thinking about nothing but Jake, I had a chat with Mindy, LRSE&C co-ordinator and decided the only way to find out whether he would like to come and live with me and Gdog and Poppy was to go and meet him.
So, on Wednesday, I took Gdog and Pops and went to meet up with a friend of mine Sam, who lives near the kennels and Mindy and off we went to visit Jake in kennels near Buckingham.
Well, what can I say? It was love at first sight!! Jake came out, looking very bewildered, cloudy eye's not seeing but tail wagging and soppy Lab grin and that was it, I was smitten :love4:
Here's some pics from when we met on Wednesday.
Jake says: Gdog, who's tongue is biggest?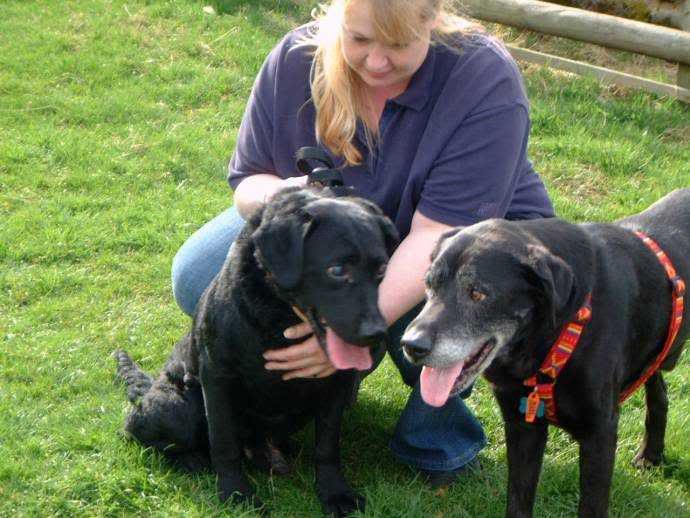 The handsome lad himself: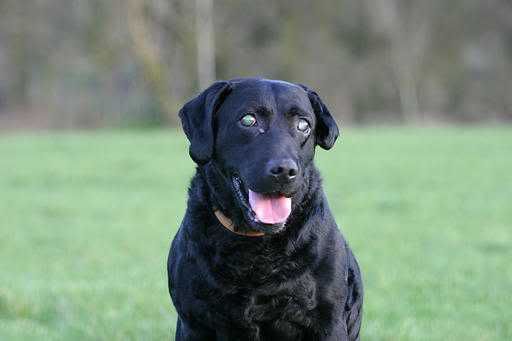 Getting to know Poppy:
Whispering sweet nothings to Poppy: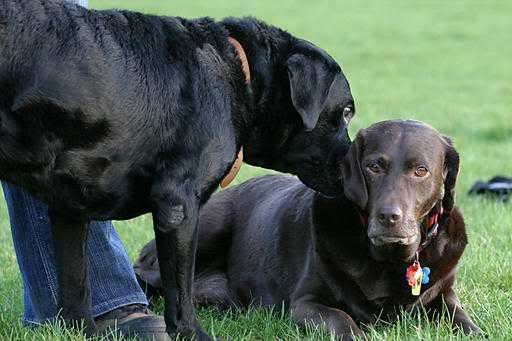 And from Friday at home, making himself comfortable: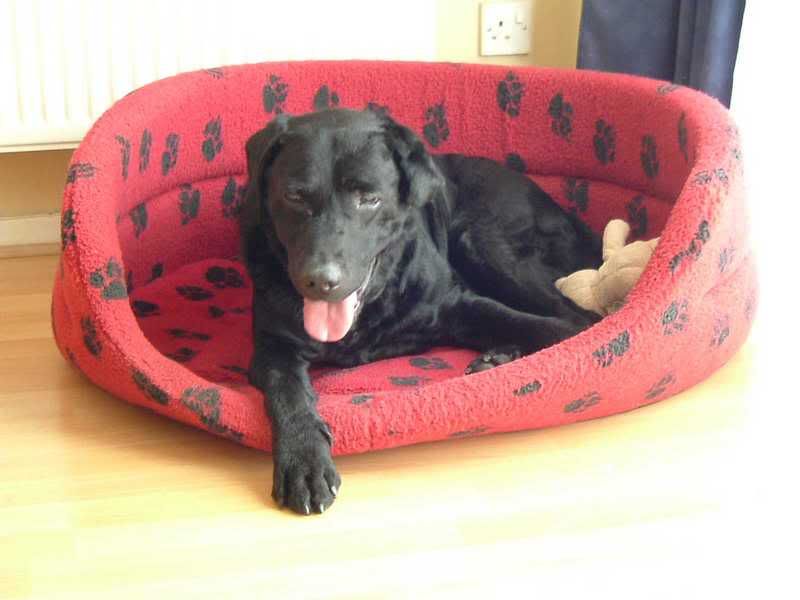 Let's all walk around in circles!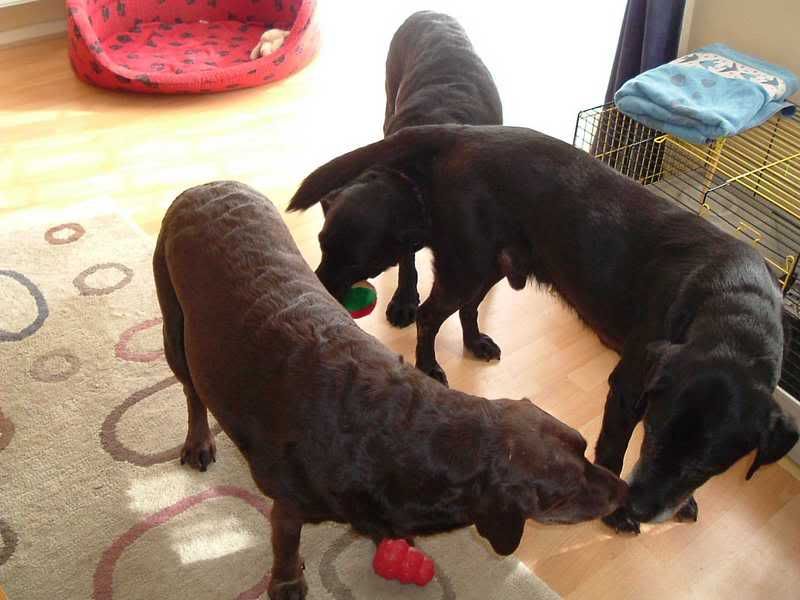 Just before nodding off in the sunny spot: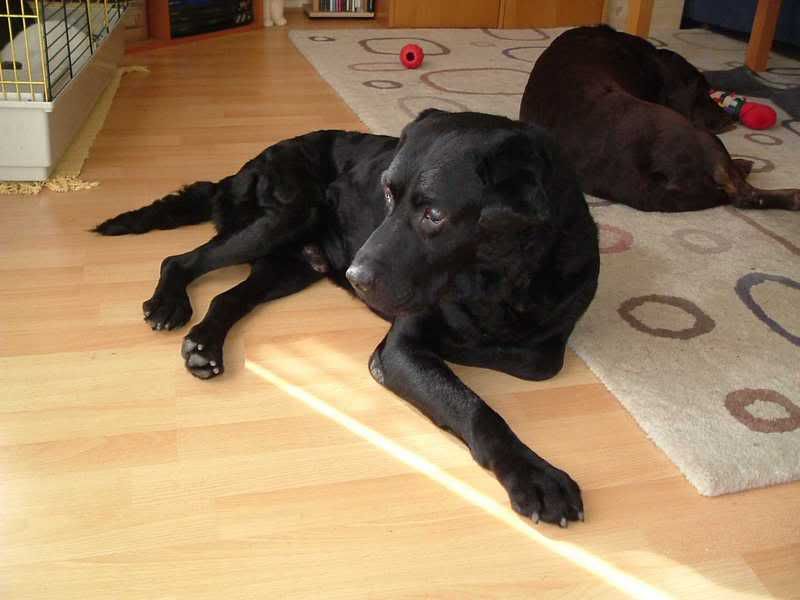 Well, three dogs is going to be
really
hard work!!
Jake, aka BumpyDog is settling in really well. He's been checked over by the vet, had a bath, met the parents and getting to know some new friends. Later on he will be meeting the resident house rabbits so prepare yourself for more Adventures of Bumpy Dog !!!
Wendy x
www.lrsec.org.uk