Those of you with good memories may remember that we rehomed Tilly, a labrador x british bulldog, back in November. Well, now her sister Holly is with us and looking for a new home.
The photo of Holly just doesn't do her justice but she's impossible to photograph as she's always wiggling and trying to get kisses if you get too near her :lol: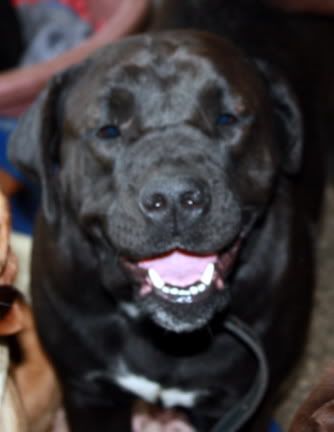 She does look very similar to her sister, Tilly, though so here is a photo of Tilly (who did posing very well!)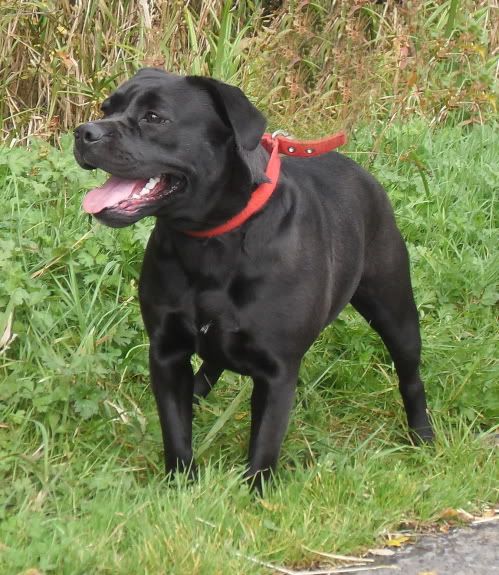 Holly is a gorgeous girl of 22 months and is a labrador x british bulldog.
She has found herself with us because she was just too big and bouncy for her previous home.
Holly is very friendly and very playful, but is also very boisterous so will probably be too much for a home with very little children.
She is basically obedient but can be a little bit stubborn at times.
Holly adores being around our other dogs and thinks that they are all there for her to play with!
All potential adopters will be homevetted and be expected to travel to Kidwelly, S.Wales to meet/adopt Holly.
If you are interested in Holly please send your enquiries, telling us all about yourselves and the lifestyle you are offering to
rehoming.lizziesbarn@googlemail.com
& we will send you our rehoming questionnaire.